Installation guide for WPC Doors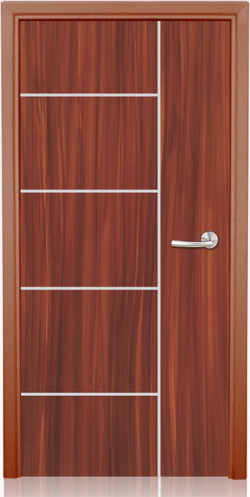 BOARDS
WPC boards can be cut with all conventional carpentry tools and machines. Boards can be cut on panel processing machines like Panel saw, Thru-feed Edge bender, Multi boring, Beam saw, CNC router and Manual edge bender too.

Apart from this it can be fixed in a similar way like other modular furniture. For gluing/joinery of PVC to PVC fixing can be done with cyanoacrylate chemical.

For pasting of Wood/Ply/Veneer/Particle board with PVC surface 'Probond' from Pidilite, India is available.

For pasting of HPL/Veneer/Acrylic to WPVC 'L Fix' from Pidilite is available for better bonding properties.

A few companies like Lohmann and 3M supplies self-adhesive tapes for HPL/Glass/Acrylic/Veneer between WPVC and surface substrate.