Adhesives for WPC PVC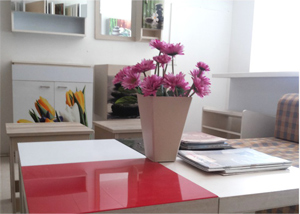 WPVC to WPVC
Cyanoacrylate' is a popular adhesive for PVC to PVC joinery system. This adhesive can weld PVC to PVC, PP to PP, PVC to ceramic and PVC to acrylic. It fixes in a few seconds only. Known brands are Pidilite, Anabond etc.

PVC solvent cement is another slow during adhesive in compare to cyanoacrylate. It takes 3-4 minutes for complete curing for large formats like door manufacturing, PVC solvent cement can be used.


PVC to WOOD
This type of adhesives are used for PVC to wood pasting and bonding can be done between PVC to veneer, PVC to wood, PVC to particle board, PVC to plywood, and MDF. Known brands is Pidilite.


PVC to HPL/ACRYLIC
This is an essential combination for modular furniture making. Pidilite has recently launched L FIX brand of adhesives for PVC to HPL, PVC to Veneer, PVC to Acrylic combinations. Newly introduced 'Lohmann' self-adhesive tapes are also equally popular for PVC to HPL, PVC to Acrylic and even PVC to SS. It provides faster lamination practice for furniture.